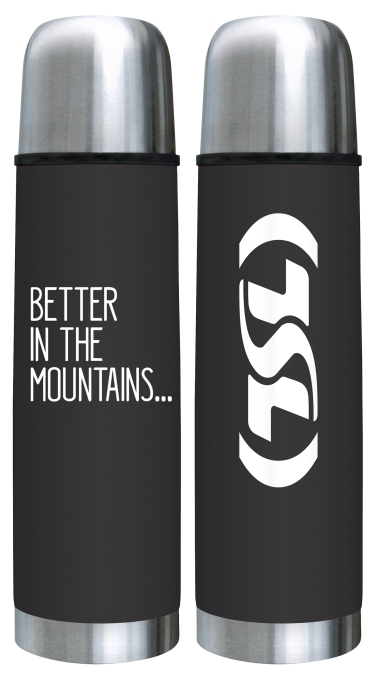 With their double-skin stainless steel construction, these unbreakable
thermos flasks maintain the temperature of both hot and cold liquids for
24 hours. The stopper, with its silicone seal and partial push-button opening,
reduces heat loss.
Features
350 ml
500 ml
750 ml
1000 ml
Weight
280g
340g
530g
600g
Dimensions
20,5cm / Ø 6,5cm
24,5cm / Ø 6,5cm
31cm / Ø 8cm
36cm / Ø 8cm
THERMOS FLASK BETTER IN THE MOUNTAINS
Currently being replenished
Find a reseller
Size guide
Here is a table to help you choose the size of the product. Don't hesitate to contact us if you need more information !
Delivery
Shipping within Canada on orders over 150,00 $ is free* * Before taxes and after discounts * Orders from 1,00 $ to 49,99 $ delivery fees 10,00 $ * Orders from 50,00 $ to 149,99 $ delivery fees 15,00 $ * Delivery fees 25,00 $ for remote locations in CanadaMore information on delivery terms and conditions
Returns
Product returns are accepted within 7 days of receiving your order. Product returns are eligible for a refund if your return meet all the following criteria More information about the returns policy
Guarantee
TSL's products are guaranteed against any operation defect resulting from any material, manufacturing or designing defect subject to the following provisions. This warranty applies for 2 years after the delivery of the product in accordance with article L. 217-4 of the french Consumers' Code. Replacement parts available, 5 years. Manufacturing defects are covered subject to normal maintenance and normal use (hiking). More information about the warranty terms and conditions
Find a reseller
Last stories