THE PRACTICE OF NORDIC WALKING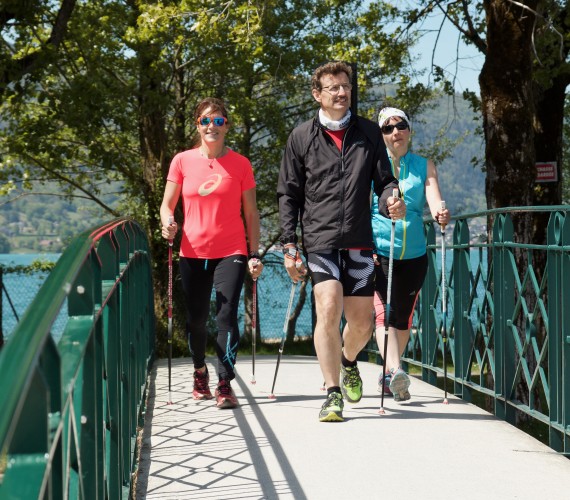 WHO CAN I GO NORDIC WALKING WITH?
Either alone, as a family or with your friends, nordic walking has something for everyone. For participants in France, the Coaches Athlé Santé group, affiliated with the FFA (French Athletics Federation), offers introductory courses in Nordic Walking. Instructors qualified with a State recognised diploma also offer courses in nordic walking right across France.
And the same principles are applied in every country where nordic walking is either already known or under development. To find out about the activities offered in your country, don't hesitate to get in contact with your local Nordic Walking federation.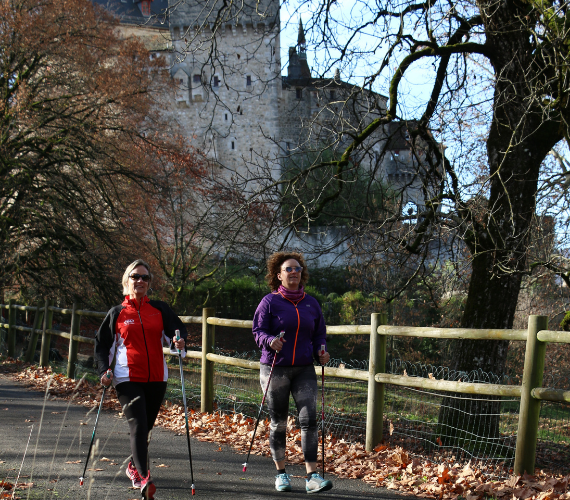 WHERE AND WHEN CAN I PRACTISE THIS ACTIVITY?
Nordic walking is exclusively an outdoor sport. It can be practiced on any kind of terrain, and in any kind of environment (city, country, mountains, etc.). Whether it's sunny or raining, blowing or snowing, nordic walking can be practiced in any season, just so long as you have suitable clothing for the current weather conditions.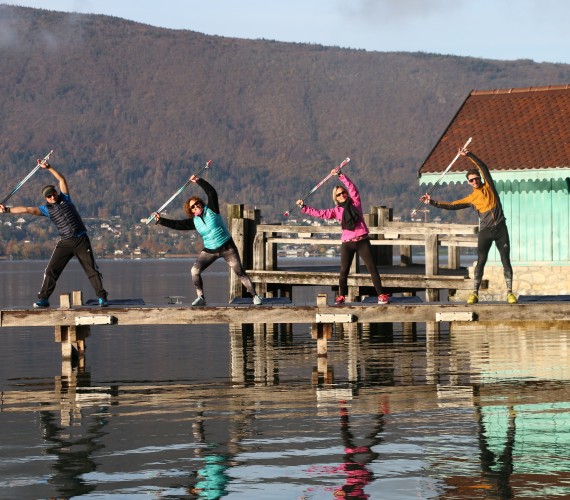 THE NORDIC WALKING SESSION
A nordic walking session is ideally between an hour and a half and 2 hours.
Before the walk: the warm up (15 min)
After the walk: cool down stretching (15 min)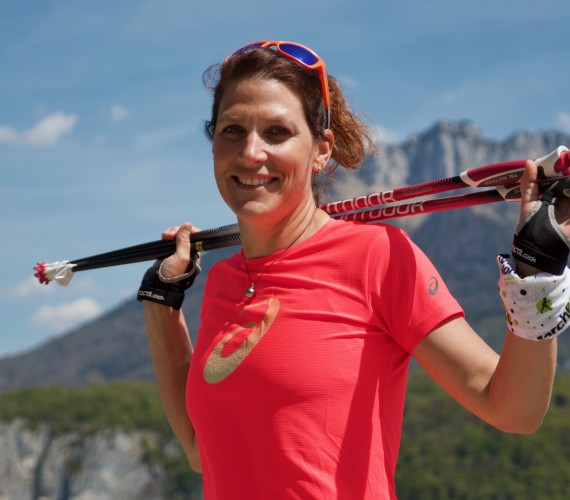 HOW DO I CHOOSE MY POLES?
In order to pick nordic walking poles that are the right size for you, just carry out the following calculation: 0.68 x your height (in cm) = ideal height of the poles (round numbers down if you don't get a whole number)
Example:
You stand 1.65 m tall. 0.68 X 165 = 112.2
Your nordic walking poles should therefore be 110cm tall.