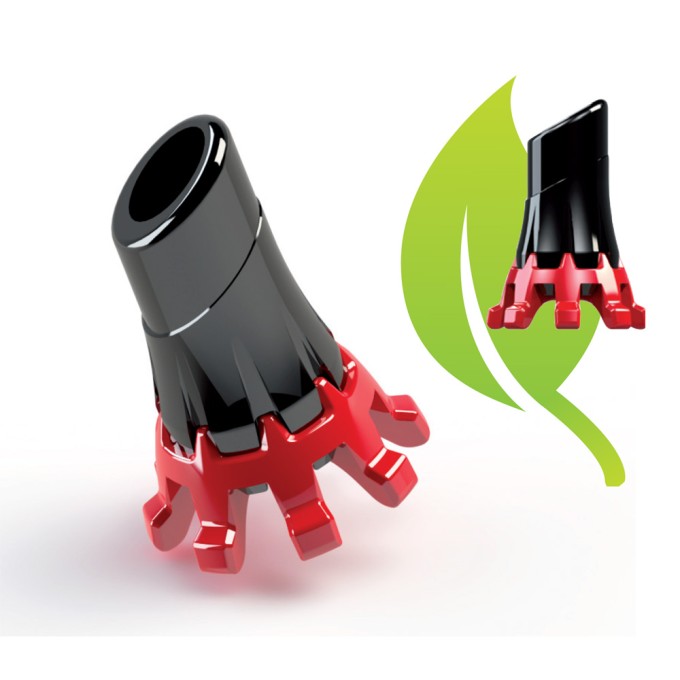 Here at TSL, we love being immersed in nature, preserving it and respecting its deep silence. This is why we've developed this Trekking Crossover.

NO DAMAGE TO YOUR TRAIL ! NO MORE NOISE FROM YOUR TIP ! ZERO RISK OF INJURY
The three main advantages to this model are its grip, silent contact and respect for trails and coastlines. Throughout your walk, it will adapt to the different terrains you encounter and ensure extraordinary grip and support. Each of the 8 crampons flex when they hit the ground, sticking and griping to the ground as tightly as possible.
Features
KIT CROSSOVER P.WHITE/KIWI
KIT CROSSOVER P.WHITE/HAWAII
KIT CROSSOVER P.WHITE/GOYAVE
KIT CROSSOVER P.WHITE/FUSHIA
KIT CROSSOVER BLACK/KIWI
KIT CROSSOVER BLACK/HAWAII
KIT CROSSOVER BLACK/GRIS
KIT CROSSOVER BLACK/GOYAVE
KIT CROSSOVER BLACK/JUNGLE
Weight
22 g
22 g
22 g
22 g
22 g
22 g
22 g
22 g
22 g
Size guide
Here is a table to help you choose the size of the product. Don't hesitate to contact us if you need more information !
Delivery
Shipping within Canada on orders over 150,00 $ is free* * Before taxes and after discounts * Orders from 1,00 $ to 49,99 $ delivery fees 10,00 $ * Orders from 50,00 $ to 149,99 $ delivery fees 15,00 $ * Delivery fees 25,00 $ for remote locations in CanadaMore information on delivery terms and conditions
Returns
Product returns are accepted within 7 days of receiving your order. Product returns are eligible for a refund if your return meet all the following criteria More information about the returns policy
Guarantee
TSL's products are guaranteed against any operation defect resulting from any material, manufacturing or designing defect subject to the following provisions. This warranty applies for 2 years after the delivery of the product in accordance with article L. 217-4 of the french Consumers' Code. Replacement parts available, 5 years. Manufacturing defects are covered subject to normal maintenance and normal use (hiking). More information about the warranty terms and conditions