As the snow melts and we bid farewell to another adventurous season, it's crucial to store your snowshoes properly, ensuring they're preserved and ready to traverse the snowy trails next season.
Proper storage is not just about finding a place to keep your gear; it's about preparing your snowshoes for their hibernation, so they emerge in prime condition, ready to make your next winter as memorable as the last.
At TSL Outdoor, we're out to help you as we share essential tips for how to remove dirt and grime and address any wear and tear to help extend the life of your snowshoes for years to come.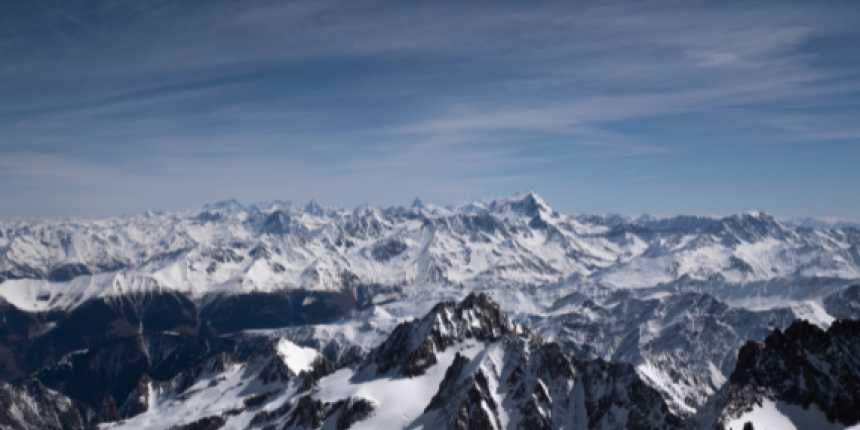 The Ultimate Cleaning Guide: Ridding Your Snowshoes of Dirt and Grime
At the season's close, taking the time to clean your snowshoes can significantly extend their lifespan and readiness for the next bout of winter excitement. There's nothing technical as it's a straightforward process. And traditional snowshoe care can prevent damage and maintain the integrity of your snowshoes' components.
Here are some useful and practical steps to keep your winter companions happy come next winter season.
Start by laying out your snowshoes on a clean, flat surface.
Use a soft-bristled brush, gently remove any loose snow or debris.
If you have stubborn dirt and grime on your snowshoes, dampen a cloth with mild soapy water and carefully wipe down the frames and decking.
BONUS TIP: Pay special attention to the bindings, where dirt can accumulate and affect the performance.
After cleaning, ensure that your snowshoes are thoroughly dry to prevent any rust or mildew from forming.
Finally, hang them in a well-ventilated area or in the sun to help accelerate the drying process.
Remember, taking good care to properly clean and dry your snowshoes will only ensure that you'll be able to snowshoe under the best conditions when it's time to hit the trails again. Proper care helps avoid unnecessary repairs or replacements, saving you time and money the very next season.
Beyond Cleaning: Preparing Snowshoes for Safe Storage
Conducting a thorough inspection of your snowshoes before storage is essential. It ensures they're safe and ready for your next winter adventure. Follow this simple checklist:
Frame: Look for bends or breaks that could affect the structure.
Decking: Check for any rips or holes that need patching up.
Binding: Test all straps and buckles for wear and proper function.
Crampons: Ensure they are sharp and securely attached to the frame.
Bolts and Rivets: Tighten any that have loosened over the season.
Attending to these details now can save you time and prevent accidents on your next snowy expedition. With your snowshoes fully inspected and ready for storage, you can look forward to many more seasons of reliable performance.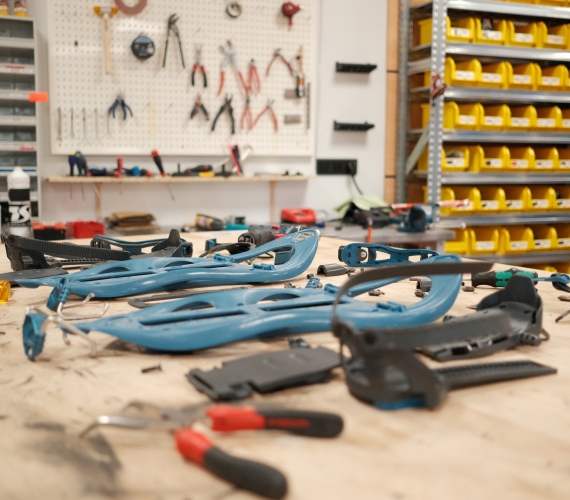 Material-Specific Care: Custom Strategies for Every Snowshoe Type
Different snowshoe materials require unique care strategies to maintain their condition. Whether you have aluminum, wood, or synthetic models, here's how to keep them in top shape:
Aluminum Frames: Wipe clean and check for any structural issues. These frames are durable and require minimal maintenance.
Wooden Frames: Clean gently and apply varnish if needed to protect from moisture. Store in a cool, dry place away from direct sunlight.
Synthetic Materials: Clean with a mild detergent and ensure they're completely dry to prevent mildew.
By tailoring your care approach to the specific materials of your snowshoes, you'll ensure they last through countless seasons and adventures.
Snowshoe Racks: Organizing and Storing Snowshoes with Ease
For an organized and accessible setup, consider a snowshoe storage rack. These racks are designed to protect and maintain the shape of your snowshoes while keeping them ready for your next outing:
Vertical Racks: Save floor space by storing snowshoes upright; these can often be mounted on walls or doors.
Horizontal Racks: Perfect for placing on top of shelves or in garages, allowing snowshoes to rest flat and secure.
Freestanding Racks: A versatile option that can be placed in any room, making it simple to grab your snowshoes and go.
Whether you choose a wall-mounted, freestanding, or shelf rack, the right storage solution will keep your snowshoes in prime condition and your home clutter-free.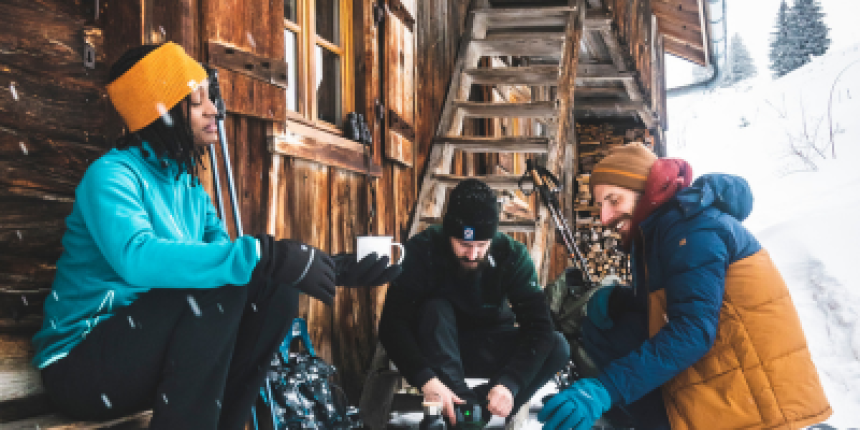 Safety Considerations in Snowshoe Storage: Keeping Your Equipment Secure
Storing your snowshoes safely is as important as keeping them clean and dry. Here's how to ensure they don't pose a risk while in storage:
Crampon Care: Position the sharp ends of crampons away from areas of foot traffic to avoid injury.
Child and Pet Safety: Store snowshoes out of reach of children and pets to prevent accidents or damage.
Secure Storage: If using hooks or racks, make sure they're securely installed to prevent snowshoes from falling.
By following these safety guidelines, you can rest easy knowing your snowshoes are stored in a way that protects both the equipment and your household.
How to Store Snowshoes in a Bag: A Simple, Surefire Method
Storing snowshoes in a bag is not only practical but also preserves their condition. Here's the best way to do it:
Crampon Positioning: Place the crampons facing each other to prevent them from poking through the bag or damaging other gear.
Moisture Control: Ensure your snowshoes are completely dry before placing them in the bag to avoid rust or mildew.
Accessory Storage: Utilize separate compartments or pouches for poles and other accessories to keep everything organized.
Make the Most of Your Next Snowshoeing Experience With Proper Storage
Proper storage of your snowshoes not only preserves their quality but also prepares you for the next season of winter exploration. By following the steps outlined above, you ensure your snowshoes remain in top condition, free from damage and ready for the many adventures ahead.
Remember, when it comes to taking care of your snowshoes' parts, the effort you put into storing your snowshoes now pays off when the first snowfall arrives. So, take the time to clean, inspect, and store your gear correctly, and when the winter landscape beckons, you and your snowshoes will be ready to answer the call.
Looking for a pair of snowshoes that have the latest technology and durability for many winter seasons ahead. Shop with TSL Outdoor today and view of selection of snowshoes for men, snowshoes for women, and children.