GIVE YOUR TSL OUTDOOR PRODUCTS A SECOND LIFE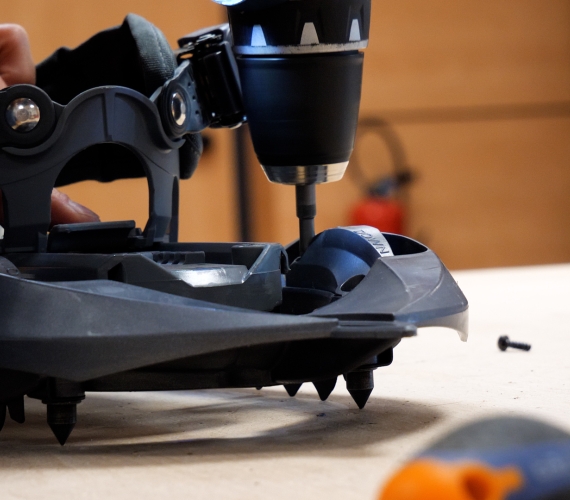 DURABLE AND REPAIRABLE PRODUCTS
Our mission: That you can keep your TSL products for life!
TSL Outdoor is committed to developing products that are as durable as possible, which is why our snowshoes are 100% repairable.
Between 60 and 80 parts are used for a pair of snowshoes, all of which are interchangeable and repairable.
At TSL, we want to offer you a quality after-sales service.
Our after-sales experts answer your questions, deal with your requests and, above all, put all their energy into repairing your products!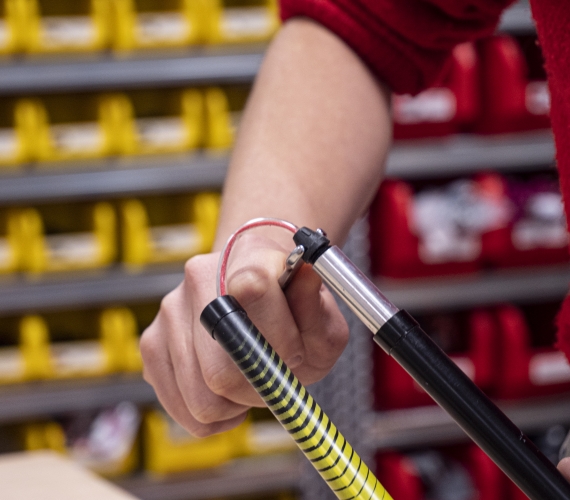 REPAIRS AND SPARE PARTS
The after-sales service focuses on repairs and changing spare parts: an efficient way to make each pair last and minimize waste.
Our spare parts catalogue contains more than 1,000 references that we guarantee to keep for at least 10 years, allowing us to replace damaged parts even after several years of use.
We carry out all repairs on snowshoes, poles and yooners directly in our workshop in Annecy-Le-Vieux.
In some cases, it is also possible to repair your snowshoes at home: for this purpose, we send spare parts all over the world on a daily basis. Some spare parts are available directly on our website.
In addition to our European service centre, we have a service centre in North America to avoid air travel.
ADOPT THE REPAIR REFLEX
Click here to access the After Sales Tutorials: Discover how to repair your TSL products yourself!
Click here to access the After Sales Contact Form: Easy and fast, it's the best way to contact us!