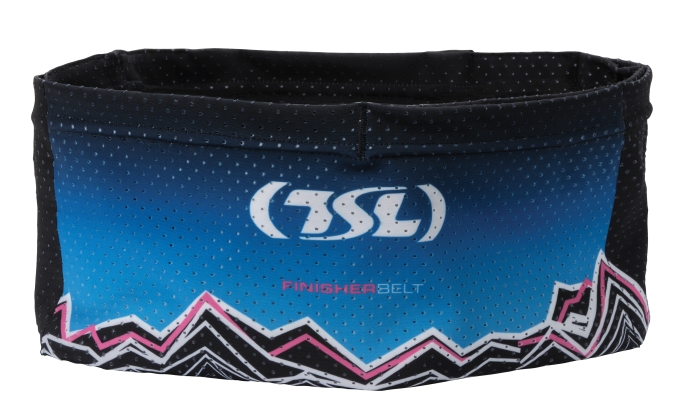 Designed using breathable stretch material, this ultra-lightweight, ergonomically-designed belt adjusts to fit your waist for enhanced stability. Easy to access, 4 different-sized pockets for safe storage of your personal belongings (phone, energy gels, bars, collapsible 500 ml water bottle, 1 item of clothing). 2 elastic straps at the rear of the belt make it easy to attach your poles.
This leaves you to concentrate on just one thing...being a finisher.
Sizes :
XS : 66-72 cm
S : 73-77 cm
M : 78-82 cm
L : 83-88 cm
Features
Bag dimensions
35 x 11 cm [M)
Size guide
Here is a table to help you choose the size of the product. Don't hesitate to contact us if you need more information !
Delivery
We only deliver in France excluding the DOM TOMs. Service delivered within 7-10 days. Shipping costs of €7,50 VAT included, for a home delivery / €5,50 VAT included for a delivery to a collection point. More information on delivery terms and conditions
Returns
If you are not satisfied with your purchase, you have the right to return it within 14 days (from receipt of the product). You can exercise this right of withdrawal without penalty. You are responsible for the shipping costs. More information about the returns policy
Guarantee
TSL's products are guaranteed against any operation defect resulting from any material, manufacturing or designing defect subject to the following provisions. This warranty applies for 2 years after the delivery of the product in accordance with article L. 217-4 of the french Consumers' Code. Replacement parts available, 5 years. Manufacturing defects are covered subject to normal maintenance and normal use (hiking). More information about the warranty terms and conditions